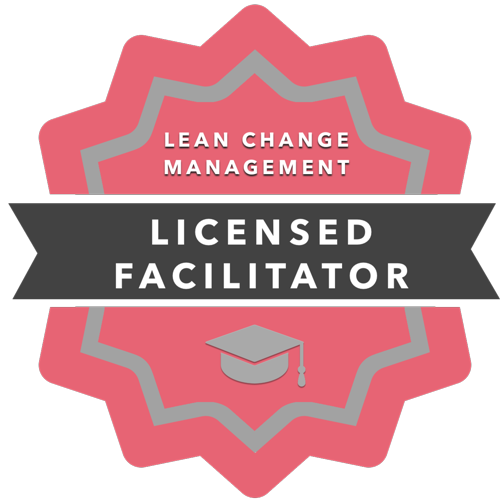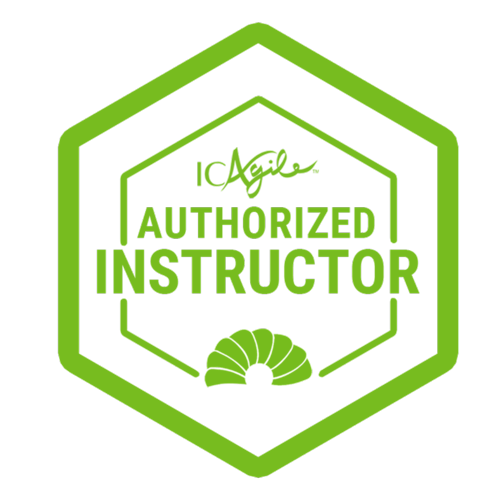 I am a Global Change Hacker and Lean Change agent who
1) influences organisational culture through artful interventions
2) explores how to nudge change forward by understanding and valuing different perspectives
3) believes and lives with being comfortable with uncertainty and complexity in the VUCA world today.

I am passionate about co-creating change with businesses, leadership, teams and individuals across the organisation with HR, Contracting, Business, IT and the like.

I help businesses, leadership, teams and individuals build an adaptive growth mindset and on-board them on a path to agility; agility that allows them to respond and adapt in the VUCA world today.

I have more than 22 years of experience and have been instrumental in leading change transformations globally across Singapore, Poland, the Nordic countries, Europe, UK and India with technology, insurance and financial sector organizations such as the DBS Bank, Nordea Bank Danmark.

I host a talk show on 'Perspectives of Change' that allows exploring how to nudge change forward by understanding and valuing different perspectives.

I am the conference chair of 2 global conferences that are now in India: Spark the Change India and Business Agility India.
Attendees feedback
Rajesh Tamhane , ThoughtWorks
Sarika displays very high energy and enthusiasm. She keeps the audience engaged at all times and gets the audience to participate in conversations and brings out their experience. The difference between a good trainer and a great trainer is how their experience shines through. Sarika's experience shines through with her use of anecdotes and real world examples. Overall, she is an excellent facilitator and I couldn't have asked for more.
Tripti
Sarika was awesome, highly impressed by her oratory, way of demonstration and interactive workshop
M V Balasubramanyam
Hands on with the content and confident delivery of the module.
Rajesh Tamhane
She has excellent verbal communication skills. She keeps the audience engaged, asks questions that encourage participants to engage and knows how to get her audience to share their experience with others. Her own experience shines through
Kuldeep Bhatnagar , Tieto
Apart from having a good command over the content of Management 3.0, Sarika, from her expererience and knowledge could share lot of ideas and practices.
Amit Khandelwal
Connect Query Resolving Content covering Allowing active participation from participants open to learn share and discuss
dheeraj waghmode
Facilitator was able to connect with us in a good way
Vivek Ganesan , SolutionsIQ
* Open to questions any time * Training through dialogue rather than through monologue
Vinoth Vanaraj
Very experienced with Agile companies and with their processes
Jerry Rajamoney , Visa
clarifying the underlying concepts, providing real time example, always engaged with audience
Shaveta Mehta
Interactive Attentive Focused
Meghana Parwate
Sarika's course demonstrates her knowledge of the subject. Also she has high energy levels which make learning fun.
Dileep Appupillai Vasumathy , Infinite Computer Solutions India Ltd.
Excellent Presentation Skills & Energy
dheeraj waghmode
Good presentation Able to answer our queries
Bhushan Patil , Decos Software Development Pvt Ltd
1. Sarika kept the session interesting throughout. Even on the weekend energies did not drop through the 2 days workshop.
Kanu Dhakhada
Content of agenda was really good and exercises
bas Van liere
global knowledge of cultures
Vijay Kankhare
- Explanation was good - Liked the agreements set for the workshop - Topic coverage was nice - New learning about management specially delegation
Ravinder Singh , Sunlife India Service Centre Pvt Ltd
Energy, Knowledge and Coverage of the Subject Area, Practical Examples
Babu Reddy Alla
Both facilitators are very well sync to deliver the content and activities in very interactive and engaging way. Entire two days session facilitated well balanced with theory, activities, role plays and videos. Both facilitators are excellent listeners and coaches
Venkatesh R , tryScrum
Professionalism Good listening skills
Ravikumar chitirala
Engaging and inclusive conversations. Also structure thru which concepts are applied as a workout during the session.
Aparna Rayapeddi
trainer has a wealth of knowledge on the subject, the ease and the pace of the course with which she carried the session was impressive. i liked the session without a ppt presentation.
Shaveta Mehta , Director, News Technology Services
I would highly recommend Sarika for the Agile, Safe and Management trainings, she is one of the best ever trainers I have come across in my career. Her meticulous planning and practical yet fun filled methodology to train participants make the intense workshops look easy. Her industry expertise shows through real world scenarios she takes throughout the two day practical exercise. I will be able to apply the lessons learnt at my work in long run very easily. I feel that a training is successful when all the attendees discuss it during breaks/lunch and they all get involved, all the time. With a diverse group, in her training sessions, it is expected that lot of the discussion by the participants may be about the various tailored versions of AGILE that they follow in their organization. It is to Sarika's credit that she ensures that the team is focused on the core concepts. Things delivered through training were so easy to grasp and apply on our day to day projects. They not only impart in depth knowledge about everything but also support you after the training. Her way of delivering things and sharing knowledge is entirely different. The growth is experienced in her workshops - Highly Recommended!
Evija Geka
very experienced and positive facilitator
Ujjwal Prakash SINHA , GfK
Interactive and engaging. Good knowledge.
Bimal Parida , Verizon
1. Her explanation was short, concise and to the point. 2. She always encouraged two way communication. 3. She answers questions and cleared doubts with practical examples. 4. She kept the pace of the session good.
Angsuman Chaudhuri
Facilitation skill and creating a friendly learning environment. Story telling skill to make us understand the subject better.
Sattwik Mohanty
Made the sessions interactive
Mizanur Rahman , Techmasters
engagement with participants, bringing real life examples
Arjun Majumdar
Experience, presentation skills, knowledge
Balakrishnan Swaminathan , VERIZON INDIA
Had Open conversations Facilitated discussions well Enabling the participants to link it back to practical usage
Srinivas Rao
Clear , well Planned and energized
Balakrishnan Swaminathan , VERIZON INDIA
Her exposure and experience in transformation and practicality of approaching change
Edylin Caparros
calm, engaged, knowledgeable of her topic that she could answer any questions and clarifications. makes the workshop fun and relatable
Purandhar Krishnamurthy
1. Good exposure and knowledge 2. Allowed team members to discuss internally 3. Focused on topic of discussion
Vasanthan Philip
Interesting, jovial, friendly, good listener, good facilitation skills
Pramod B Adate , Capgemini India
Examples experience, clear definitions and time boxing
Nilesh Kulkarni , ThoughtWorks
facilitation skills, great examples shared great conversations as change agent
Sandeep Bhavsar
Engaging team members into conversation
Ketan Tailor
Good orator with right examples to share out of experience Excellence facilitator skill
Atulya Krishna Mishra , Deustche Bank Group
Rich experience in training and heading change across the Enterprise with multiple org.
Rafeeq Ahmad
Persistence . Ability to convey things in different perspectives
Ahmed Zafor Sadeq Bhuiyan
Example & activity orianted
Shah Md. Rijvi Rony
Engaging, approachable, knowledgeable
Mriganka Majumdar , IBM
Facilitator was knowledgeable and experienced. She shared her relevant experiences
Arijit Sarbagna
- Full of energy - Always paying attention to details - Encouraging discussion and real life experiences
Tawfiq Mohammad Abdus Sattar
knowledge and presentation skill
Anand Pandey , WTW
Engagement with trainees and in-depth knowledge along with real stories behind the practices.
Nithin Georgy Alexander
Supportive, happy, fun loving
Naresh Datta HP
Facilitators were quite experienced in the industry whereby they were able to clarify all the questions that learners wanted to have deep understanding.
ROHIT KC
Very Adaptive and Awesome
Mahesh Dayalan , Airbus Group India Private Limited
Excellent Communication and Use cases
Sumit Sethi , Opentext
Prompt, enthusiastic, energy, patience and I felt she was very clear with her ideas
Ritesh Kumar Agrawal
Great facilitator, good knowledge on the subject.
Mohammad Umar Farooq , Goibibo
Clarity of Explanation, Experience Sharing & Humbleness
Pratik Pahlajani , SAP
Very open to ideas, Helped the group learn using real life cases and examples.
ALOKE BHATTACHARYA , Home
1. Gave practical examples from her experience 2. Lots of exercises kept it fun filled
Viswanatha sivam Krishnamurthy , Shree yuti ventures pvt Ltd
\"Respect\' and \'Courage \'
Thirumalesh CA , redBus
Good Listeners and knowledgeful
Ashwini Gopalakrishnan , Odessa
She is ready to hear out from the crowd and discuss on the topics. It was completely activity oriented, not ppt oriented.
Vijay Srinivasarao
Calm and composed, good listener, connected well with audience, open for feedback
Sumith Varghese , Subex Ltd
She was always Vibrant and Happy . Also was able explain the concept simple as possible.
Genevieve Prithi
The way the course was structured to ensure we understand the practices was very good. The facilitators were very engaging and helped us to understand the intent of the course using the Techniques was a good hands on for us.
Anoop kumar CHEMBAN , SCB
Real Time experience sharing
Santhanam Ganesan
Engaged everyone throughout the workshop, interactive & Fun packed learning session.
Rajeev Raj Dharma Raj
Knowledgeable, Open, made the class active with activities.
Vijaisree RamaIyengar , Allstate Solutions Pvt. Ltd.
Interest to engage folks, being mindful about the attendees who were not into Agile and its practices while explaining topics
Tanmoy Das , IG
With great communication skills, the facilitator is able to create a healthy interaction among the participants, able to create an inclusive environment .
Sukesh PM
Good narrator, good listener and good presenter too.
Sudha Chandrashekar
Trainer was extremely knowledgeable, organized, experienced, thought full,result oriented, problem solver
Susil Kumar
Good in engaging audiences.. explained and gave great examples a
Himani Rathore , Opentext
Expressive, Sharing their experiences, Effectively listening to the queries of the group
karthik chokkaraman
trainer had some good real experiences and they were shared
Anoop Jose , Allianz
Kept the discussion interesting. Discussing techniques withe real life examples.
Isman Tanuri , Elisan Partners
Engaging and has a depth of past experiences to call upon.
Prasid Thomas Alexander , Finastra
Highly interactive, engaging
Binod Mathew Maliel
Interactive, gave good examples
Cipson Thomas
Connected with the participants
Gargi Sinha , TrisysIT
Keep the audience engaged throughout the training
Ajay Pisal
Engaging audience effectively, effective story telling based on the real experience.
Viji Menon , Vivitsu Innovative Solutions
Explaining the concept
Muthiah ChinnaLakshmanan , Intellect Design Arene
Accountable
Gaurav Singh
Motivation, leadership
Srividya Misra
Engaged the audience
Meena Bopaiah
High energy. Kept the class active
Lopamudra Misra
Engaging, interactive, relaxed and knows her stuff
Dhurka Natchiyar Chinnaiyan
Sarika is an amazing instructor. Kept all attendees engaged for the whole 2 days, even during the post lunch hours :). The team learning exercises were super fun. The memories will stay in mind for quite long than having to refer notes.
Murugesh Kumar
Keeping the participants engaged
Sumi Viswanathan , Opentext
Knowledgeable, Made the session very interactive
Deepthi yeragudipati
Stating the intent and helping the audience to come up with solution
Srikanth Bharadwaja
Energetic and knowledgeable
Praveen Nelanti
Excellent orator with command and knowledge
Kalpana Chandika , Bank of America
Activity based learning
Venkatasubramanian Srinivasan , ValueMonemtum
Sarika used lot of real time examples and she rightly coupled them in the workshop context
Priyanka Mittal
Facilitated all tools and techniques very well
Vishal Kulkarni
Communication, Listening Skills, Mastery on the Subject and Excellent and Relevant Examples
Saurabh Tiwari , Bank of America
Energetic, Engaging, People friendly, Fluent and more.
Purohit Laxmikant
Clarity on the topics and lots of practical insights
Raghunadha Raju , Bank of America
Confident and engaging
Tahira Shameem , M3.0
• Sarika is good, balanced, experienced, had appropriate examples to explain the questions from the attendees. • She ensured 2-way communication all through thereby ensuring the session was all engaging and fun. • Her talk was making sense and her co-relation of practices with relevant examples made the learning more practical.
Yash Pal
Great in detailing things Good facilitator Curious Focused on what people need
Prabhat Verma
She did a good job especially covered the concepts through activities.
Sumit Sethi , Opentext
She was good in sharing experiences, very good with explaining the why part of things. I was impressed how the activities were evenly distributed and linked. She made us all reflect how change effects.
Lopamudra Misra
Hands on, knowledgeable.
Jude Valan Dilip
Articulation and well explained concepts.
Jayaram Hegde
Engaging, interactive, fun and more importantly lot of opportunity to have open communication
Sriram TS
Energetic and spreading it to all throughout the 2 full days. The way she kept us engage in the whole workshop that not even a single yawning soul was there. All with our real time use cases that we could immediately relate to.
Arun Kumar Paspuleti Narasimhulu
Time Management, Engaging the crowd, Techniques of Training From the back of the room, Good case studies
Vidhya Subramanian
Has high energy and very good knowledge
Santhanam Ganesan
Very good facilitator, having sound knowledge in LEAN change management.
Vijaisree RamaIyengar , Allstate Solutions Pvt. Ltd.
To keep everyone engaged, clarity on what could be expected out of the workshop and patience in making sure everyone's concerns are addressed either in class or offline!
TANMOY DAS , IG
Sharing a lot of practical examples
Srividya Misra
Explaining the content via activities
Sandeep P R
The two day workshop was fun filled and lots of learning. Sarika was sharing her real life experience in implementing Lean Change Management. Also it was good to see that she was respecting client agreement thereby not revealing the client name rather sharing the situation and how she experimented with LCM. Keeping the participants engaged. Connecting the dots i.e. the flow and giving apt examples. The best part was Sarika agreeing to experiment along with me by being my coach on Lean Change.
Senthil Nathan
I liked her experience in the industry.
Talha Siddiqui , Bank of America
Good and vast experience. Was able to connect well with the members. Very interactive session
Prashant Shinde
Engaging , sharing real life experience
SriPhaniKrishna Chinnapuvvula , Brillio technologies
Open discussion, case studies, taught tools and techniques through active team participation, different varied perspectives and timeboxing. The session was entirely interesting and practical/real-time scenarios
Vikram Bilgikar , HSBC
Explanation with real example and creating an environment to share the experience
Atul Bhandari , Ohmic Research India Pvt. Ltd.
Excellent communication skills and experience
Manoj Khairnar , Metrohm India Ltd
Good communication. Explains the topic with examples/stories. Appropriate answer to the asked queries. Maintaining the joyful and healthy training environment.
Dipak Khairnar , Metrohm
Good presentation skill. Shared practical experience and different situations
Santosh Shelar , Ohmic Research India Private Limited ( Metrohm Group Company)
Sarika is a very excellent facilitator with very good knowledge of agile development and agile leadership. Her communication and engaging skills are best.
Jayaram Hegde , ANZ
Engagement of people Storytelling Interactive learning
Rumesh Wijetunge , APPTRA Holdings (Pvt) Ltd.
Very resourceful, good in explaining things plus getting participants engaged.
NIROSHAN MADAMPITIGE , AGILE GREAT, GAPSTARS
Strong Coaching Background Super Facilitation Interactive
Janani Liyanage , Virtusa Pvt. Ltd
Visual, Interactive and expressive
sarah boorman
high energy, knowledgable, friendly, very enthusiastic for the topic, fun!
Helgi Gudmundsson
Good balance of facilitation and practise, with knowledge sharing and giving plentiful concrete examples.
Julia Powell
Welcoming and friendly facilitator, open and honest in sharing experiences, adapted sessions to meet needs of group as required - went above and beyond to do this and showcase new tools e.g. sococco
Abhishek Gupta , UST Global
Highly engaging with active listening skills
Amit Chakraborty , Cognizant Technology Solutions
Friendly, empathy, depth of knowledge
Ashan Nirialla , Ceylon Solutions
Always related the techniques to the practical scenarios and illustrated with examples. The sessions were delivered very interactively. The energy was excellent. Always answered the questions and clarified any doubts on concepts and techniques. Was very knowledgeable on related topics such as agile, lean change management, coaching and facilitating.
Krishna Reddy Machapalley , Cummins Technical Center India
Ensure sessions are energied, all sessions started with good happy hours and ended with feedback. Each feedback she use to address and asked is that covered and that\'s what you are expecting. This was rear quality which I noticed, very few facilitators have this quality.
Partha Sarathi Dash , Eurofins
Sarika as a trainer was full of energy, enthusiasm and had pragmatic examples for us to relate to all the topics we covered very well. She was awesome in exemplifying the interrelation of topics.
Manohar Nibhanupudi , S&P Global
Excellent communicator Had clarity on what she is delivering Will help in clarifying all the questions Never makes session boring.
Raja Vuppu
good knowledge on the training content
Santosh Shelar , Ohmic Research India Private Limited
Sarika is excellent facilitator with very good knowledge and experience on the subject.
Ankur Mistry , Casepoint
Very well organised events activities and agenda, communication was very good. All activities and group discussion and facilitation was excellent.
Colleen Leclercq , Connect EQ
Sarika is a phenomenal facilitator. Her way of being and how she holds space for everyone is excellent.
Vladimir Kelava
The real-life experience ... for me this is the best quality that someone who teaches others should have
Samuel Popoola
She\'s very experienced. The scenarios and activities were top notch. I am happy I learned from her.
Shalini Mahale , Opentext
Sarika had indept knowledge on the topics, extended help to clear any doubts post session and was very approachable.
Daniel Hettrick , Division 9 Interactive, Inc.
Great communicator
Rahul Mukherjee , KyoTek Corp
I believe she is perfect
Ken Rickard , Insight Digital Innovation
Well-spoken, had lots of experience to share, worked to make sure everyone was included in the conversation, kept things moving along.
Jagjinder Singh Jaggi
Getting everyone to participate Timely intervention and sticking to Schedule Industry experience
Albert Yeo Boon Leong , Temasek Polytechnic
Engaging, helpful, thoughtful
Mohamed Aamir Hussain , S.D
Facilitator was very warm, encouraging, very knowledgeable in the subject.
Prasanna Sathyanarayanan , MagikSquare Inc
Clear, knowledgeable, engaging
Fernanda Duran , ING Diba
Patient, accessible, available
Viola Dielhenn
Authenticity Real life experience Adaptability to feedback Good pace High level of energy and concentration
Maciej Radyno , TomTom
wide knowledge
Nicholas Fendel
Sarika did a great job explaining characteristics of the model in combination with her profound experience in consulting and change management. She reacted to feedback very professionally and adapted as requested. The overall atmosphere was very nice - Sarika managed to have everyone feel safe and try things.
Anja van Beek
She is very aware of the groups need and listen to feedback. She has shared many real-life examples where she has used these practices. I have been exploded to some of the M3.0 practices and Sarika has explained it much better than my previous exposure to the tools.
Julian Roeder
Energetic, open-minded, clear
Daniele Simione , TomTom Germany GmbH & Co. KG
Very much prepared with good real life examples.
Jitendra Kumar Kalagatoori Archakam
Engaging the Audience, providing apt examples, making the environment safe for sharing views, mastery of management
Mary O. ENIOLORUNDA
Absolutely 💯. I will attend her sessions over and over again and refer her.
Sowmya Malakkaran
Sarika created an environment where everyone were safe to share their views. Sarika was a good listener and explained the concepts and queries in detail.
Abu Sarkar , HR Canvas
Engaging the audience, relating different scenarios, facilitating & an excellent speaker.
Dhananjaya Sharma , WorkMatters
1) Good hold on concepts 2) She took efforts to elaborate and explain each technique with valid examples 3) Able to maintain engaging environment of the virtual room throughout 4) Willing to devote some extra time both before and after the sessions, if required 5) Promoted healthy and practical discussions
Waqas Anwar
Enthusiasm and real life examples
Asim Habeeb , symplr
knowledgeable, casual, open and helpful
Sushil Tanna
Knowledgeable, Very interactive, Articulate, Fun
Rajesh Muraleedharan P
Made all the candidates very comfortable, addressed each ones questions and gave enough personal attention and clarifications wherever required